Who Owns BMW?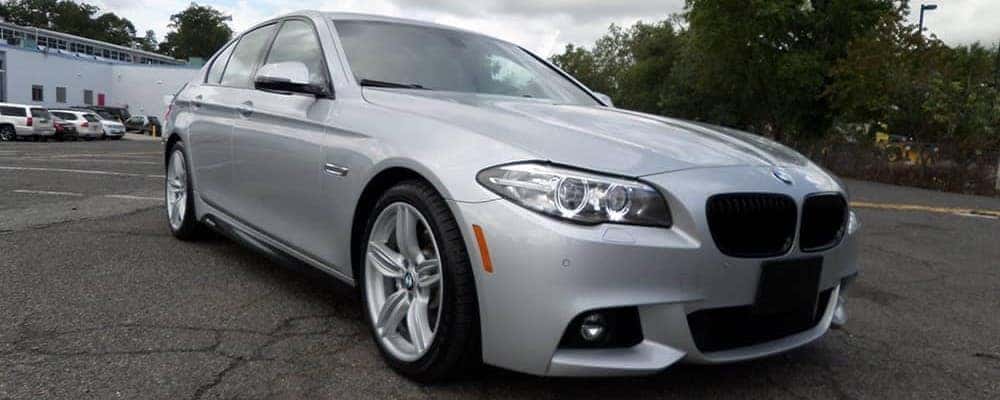 With headquarters in Munich, Germany, BMW is owned by its parent company, BMW Group. This company also owns additional luxury brands such as Rolls-Royce and Mini. Richard Catena Auto is proud to be part of this iconic family of automotive excellence, which is why we go above and beyond to provide our Newark customers with the absolute best.
What is the BMW Group?
Owned by shareholders, the BMW Group is an incorporated entity. In Germany, it is referred to as BMW AG, or Bayerische Motoren Werke Aktiengeselleschaft, which is its German name. This translates to "Bavarian Motor Works", with the "AG" indicating its shareholder status.
Who Owns BMW Shares?
BMW is owned by three major shareholders, two of which are part of the Quandt family, who are long-time contributors. One half of the company is owned by the public:
29%=Stefan Quandt: A German industrialist and engineer
21%=Susanne Klatten: Successful investor and sister to Stefan Quandt
50%=Public Float: This represents the shares that are owned by public investors.
Where is BMW Made?
BMW manufacturing plants are primarily in Germany, with the largest manufacturing facility in Dingolfing. The production facilities are available for tours and visits, and make for a fun outing for BMW enthusiasts.
Germany: Berlin, Dingolfing, Landshut, Leipzig, Munich, Regensburg, Wackersdorf
Austria: Steyr
Great Britain: Oxford
China: Shenyang
But there are also additional BMW production plants. These locations are part of the BMW Group Production Network, and produce both new BMW models and BMW OEM parts:
Austria: Graz
Brazil: Manaus
Egypt: Cairo
Germany: Eisenach
Great Britain: Goodwood and Swindon
Indonesia: Jakarta
India, Chennia
Italy: Cassinetta
Malaysia: Kuala Lumpur
Mexico: San Luis Potosi
Russia: Kaliningrad
South Africa: Rosslyn
Thailand: Rayong
United States: Spartanburg, SC
Experience BMW Luxury at Richard Catena Auto
BMW is synonymous with exceptional engineering and exhilarating driving. Richard Catena Auto offers Paterson drivers a high-quality selection of used BMWs, including the BMW X2 and BMW 7 Series, all thoroughly inspected and road tested. Get all the perks of a BMW with a lower price tag when you shop with us, and take advantage of our specials to save even more. Do you already own a BMW? Find out how to program your key fob or learn the difference between comprehensive and collision insurance with us today.
Still searching for the perfect model? You may be surprised to find out who owns MINI Cooper. Be sure to take a look at our selection of Volvo SUVs to take your search in another direction, and be sure to compare the BMW X5 vs. Volvo XC90.
More From Richard Catena Auto
Contact Us The air is getting crisper, the leaves are changing colors, and the autumnal spirit seems to be spreading through the New Jersey area. What's the perfect way to celebrate the season? Create your own harvest festival that your New Jersey family will never forget by planning visits to the best pumpkin patches, apple…

When it comes to luxury automakers, it's hard to think of a brand more synonymous with quality and style than Lexus. Each Lexus is manufactured in top facilities under the guidance of expert engineers, so it's no surprise that every model arrives in pristine condition. But what Lexus accessories are available to really personalize your…

You've seen the stylish MINI Cooper all over the roads of New Jersey, but this rapidly growing brand is still a mystery to many drivers. So, who owns MINI Cooper and what makes these cars so special? The folks at Richard Catena Auto Wholesalers have all the details about the MINI Cooper lineup, and we're…