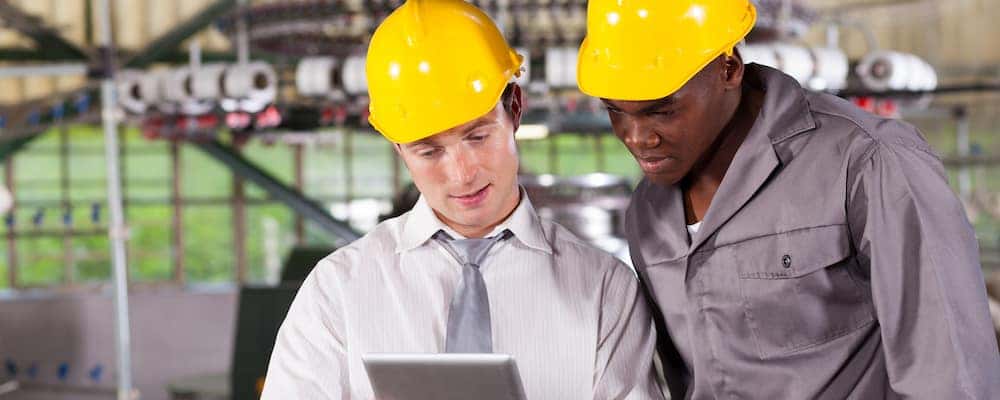 In today's enormous auto market, it's far from uncommon for one company to own and operate many different automobile brands. While some companies acquire additional brands through purchases and mergers, the relationship between Lexus and its own parent company is an organic one. So, if you're asking, "Is Lexus owned by Toyota?" the answer is, undoubtedly, yes! However, Toyota never acquired this luxury brand. They started it from scratch in 1989, with the mission to make luxury performance more accessible to drivers everywhere.
What Country is Lexus From?
If you're located near Passaic or Hackensack, you may be wondering, "Where is Lexus manufactured?" Like its parent company, Toyota, Lexus originated in Japan. Today, most of the vehicles they make continue to be manufactured there. Indeed, most are manufactured at the Tahara and Miyati plants, in Aichi and Miyata, respectively.
The first Lexus production operations outside of Japan began in 2004, when they started to manufacture the RX 350 at a plant in Cambridge, Ontario. Starting in 2015, Lexus transferred production of the celebrated ES 350 sedan to a facility in Georgetown, KY. Check below for a list of Lexus production sites in operation today, along with the models that they manufacture:
Tahara Plant – Tahara, Aichi Prefecture, Japan

Manufactures: LS, GS, IS, GX, RC

Kokura – Kitakyushu, Fukuoka Prefecture, Japan
Miyata – Miyawaka, Fukuoka Prefecture, Japan

Manufactures: ES, IS, RX, NX

Motomachi – Toyota City, Aichi Prefecture, Japan
Sanage – Toyota City, Aichi Prefecture, Japan
Cambridge – Cambridge, Ontario, Canada
Georgetown – Georgetown, Kentucky, U.S.
For more information about Lexus manufacturing, contact Richard Catena Auto at today!
Find a Pre-Owned Lexus at Richard Catena Auto!
Ready to find a vehicle that invigorates you every time you get behind the wheel? Now that you've seen who manufactures Lexus, we're sure that you'll see that these vehicles are just as reliable as the models produced by their parent company, Toyota. That makes a pre-owned Lexus a smart investment for any driver near Newark. Get in touch with Richard Catena Auto to set up your test drive today or learn more about available Lexus accessories.
More from Richard Catena Auto
Contact Us The air is getting crisper, the leaves are changing colors, and the autumnal spirit seems to be spreading through the New Jersey area. What's the perfect way to celebrate the season? Create your own harvest festival that your New Jersey family will never forget by planning visits to the best pumpkin patches, apple…

When it comes to luxury automakers, it's hard to think of a brand more synonymous with quality and style than Lexus. Each Lexus is manufactured in top facilities under the guidance of expert engineers, so it's no surprise that every model arrives in pristine condition. But what Lexus accessories are available to really personalize your…

You've seen the stylish MINI Cooper all over the roads of New Jersey, but this rapidly growing brand is still a mystery to many drivers. So, who owns MINI Cooper and what makes these cars so special? The folks at Richard Catena Auto Wholesalers have all the details about the MINI Cooper lineup, and we're…