What is Car Detailing?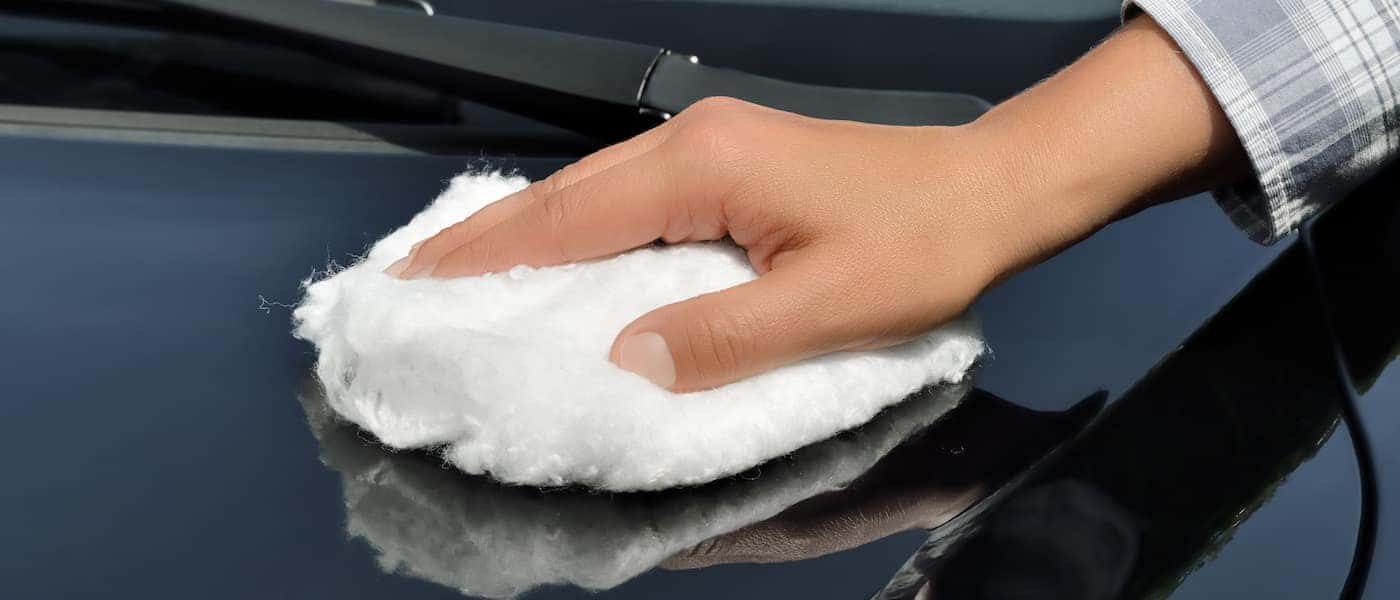 If you pride yourself on taking excellent care of your car, truck, or SUV, from our inventory, you may be wondering, "what is car detailing?" While a car wash is more of a surface level cleaning, car detailing is more about getting your car as close to factory-clean as possible! From interior car detailing to paint correction, you can either take care of it yourself, or trust the professional detailers near Newark!
Learn the answer to "what is car detailing," and find out how to detail a car with help from the service team at Richard Catena Auto!
Items Used For Car Detailing
Are you planning on learning how to detail a car yourself! You'll want to ensure that you have all the following:
Vacuum cleaner
Washing mitts
Microfiber cloths
Window cleaner
Surface protector for vinyl and leather surfaces
A variety of small brushes (such as a paintbrush)
Canned air
Upholstery cleaner
Carpet stain cleaner
Car-safe cleaner
Exterior Car Detailing Steps
To learn how to detail a car's exterior, follow these steps below:
Rigorous Exterior Wash: Use water, car wash soap, and microfiber cloths to clean the body of your vehicle. Do NOT use household detergents, as they may strip off any wax on your car's paint. Also, make sure to use a clean cloth, as dirt or sand on dirty cloths will scratch your vehicle's paint. Once completely clean, dry the vehicle off with a chamois.
Clean the Wheels: Using the wheel-safe cleaner and a clean microfiber cloth, clean your wheels. Use a small soft-bristled brush to get into hard-to-reach spots and difficult areas.
Wax the Exterior: Use the wax of your choice to polish your freshly-cleaned paint.
Taking a little extra time to clean your exterior can help you make a great impression on the roads near Paterson and Passaic.
Interior Car Detailing Steps
When learning how to detail a car, some may forget that the interior is also part of the job! To detail your interior, follow these steps:
Carpeting: Vacuum your carpeting to remove dirt and debris. If you have stains on your carpeting, use a carpet cleaner or stain remover and brush to remove them.
Door Interior: Clean any trim and accents with a soap solution that's appropriate for their materials. Be sure to open your car doors to clean your door jambs as well.
Windows: Use a window-cleaning solution to clean your mirrors.
Upholstery: After vacuuming your seats clean of dirt and debris, begin to remove any stains with a stain remover and brush. Once you finish cleaning your seats, let them dry with your car doors open to avoid mildew.
Dashboard and Center Console: Dust off your dashboard, and then use an appropriate cleaner and microfiber cloth to clean it thoroughly, making sure to get all the way up to the windshield.
Visit Richard Catena Auto for an Expert Car Detail!
Want to have a professional detail your car instead of learning how to do it yourself? Ask the team at Richard Catena Auto about car detailing prices! Whether you need repair help, or simply want to learn "what is car detailing?" our team can help! Don't hesitate to contact us and learn more about where to find used Volvo parts.
Learn More With Richard Catena Auto
Contact Us The air is getting crisper, the leaves are changing colors, and the autumnal spirit seems to be spreading through the New Jersey area. What's the perfect way to celebrate the season? Create your own harvest festival that your New Jersey family will never forget by planning visits to the best pumpkin patches, apple…

When it comes to luxury automakers, it's hard to think of a brand more synonymous with quality and style than Lexus. Each Lexus is manufactured in top facilities under the guidance of expert engineers, so it's no surprise that every model arrives in pristine condition. But what Lexus accessories are available to really personalize your…

You've seen the stylish MINI Cooper all over the roads of New Jersey, but this rapidly growing brand is still a mystery to many drivers. So, who owns MINI Cooper and what makes these cars so special? The folks at Richard Catena Auto Wholesalers have all the details about the MINI Cooper lineup, and we're…