Tips on How To Unlock A Steering Wheel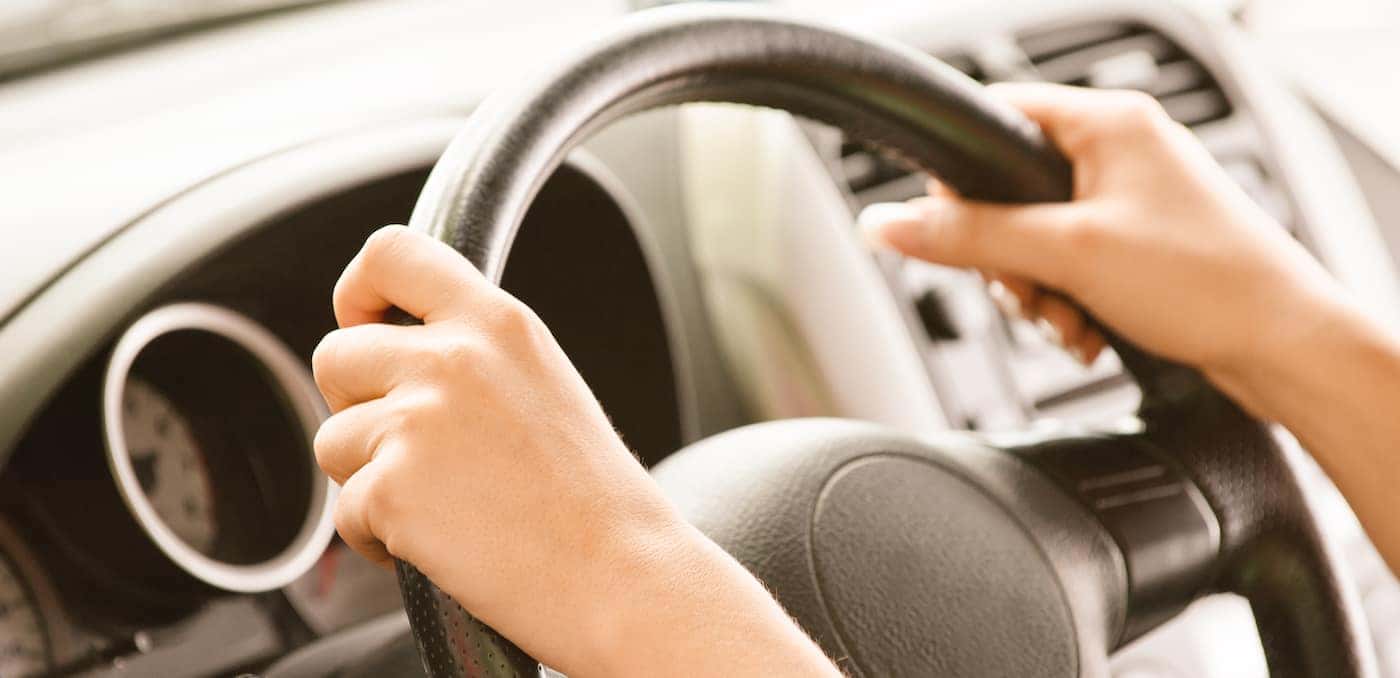 ---
---
Are you unable to move your steering wheel? It's possible you've locked your steering wheel on accident! Luckily, learning how to unlock a steering wheel is simple! The biggest key is to avoid panicking, and try these following tips from the experts at Richard Catena Auto. Our service team is capable of helping you get out of this jam!
How to Unlock a Steering Wheel Step-by-Step
Encountering a locked steering wheel can be an unsettling experience. Follow these tips to increase your chances of unlocking your steering wheel:
Avoid Excessive Force: While your first instinct may be to force your steering wheel into an unlocked position, it can actually make your situation far worse. Shift focus from your wheel to your ignition! Try and turn your key to the "on" position while gently wiggling the steering wheel.
Try Different Techniques: Can't move your key to the "on" position? Try slowly turning your key back and forth with one hand while slowly adjusting the wheel back and forth with your other. Sometimes, the ignition and steering column need to be in a certain position to be unlocked.
Use a Different Key: It's possible that your key is no longer working properly. Over time keys shape will wear down as it's reinserted every time you start your car. After a while, it's possible it is no longer able to engage your vehicle's tumblers. If you have a spare key, try using that instead.
If you have never learned how to lock your steering wheel in the first place, you might be confused about how you got in this position! As it turns out, it's easy to lock your steering wheel by accident. All you need to do is turn off your car, remove the key, and turn the steering wheel sharply either left or right until you hear a click.
Contact Richard Catena Auto for Additional Help
If you have tried all our tips on how to unlock a steering wheel and are still having issues, you can contact us for help! Our team can consult you on your next steps. Whether you're looking for a quality used vehicle, or want to learn about luxury car care, the team at Richard Catena Auto near Paterson is ready to be of assistance. Our team is standing by to help Passaic-area drivers get around safely and happily.
More from Richard Catena Auto
Contact Us The air is getting crisper, the leaves are changing colors, and the autumnal spirit seems to be spreading through the New Jersey area. What's the perfect way to celebrate the season? Create your own harvest festival that your New Jersey family will never forget by planning visits to the best pumpkin patches, apple…

When it comes to luxury automakers, it's hard to think of a brand more synonymous with quality and style than Lexus. Each Lexus is manufactured in top facilities under the guidance of expert engineers, so it's no surprise that every model arrives in pristine condition. But what Lexus accessories are available to really personalize your…

You've seen the stylish MINI Cooper all over the roads of New Jersey, but this rapidly growing brand is still a mystery to many drivers. So, who owns MINI Cooper and what makes these cars so special? The folks at Richard Catena Auto Wholesalers have all the details about the MINI Cooper lineup, and we're…