Best Restaurants in North Bergen, NJ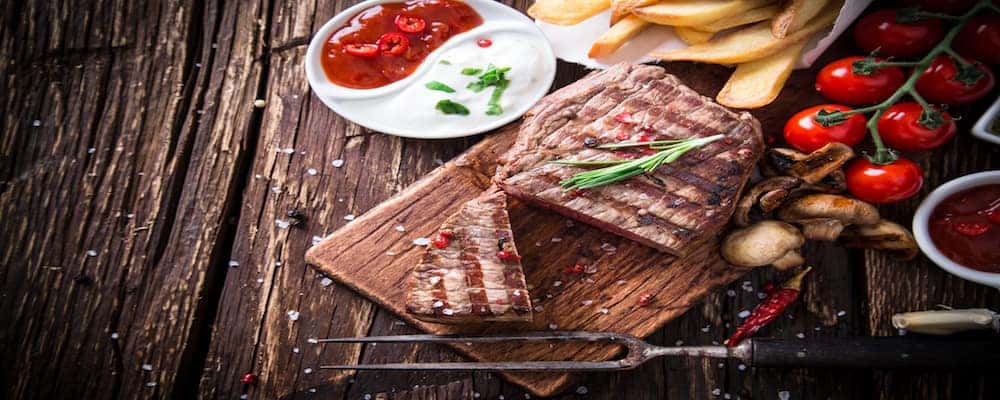 What are the best restaurants in North Bergen, NJ? Whether you're looking for somewhere to eat after your scheduled maintenance at Richard Catena Auto or you just want to get out for a bit, we have you covered! Consider these options for dinner this weekend!
Rumba Cubana
There are many authentic Cuban restaurants around North Bergen, and one of the most notable is Rumba Cubana. Some menu staples include short ribs and tres leches cake.
Tapas de España
Who doesn't love a Spanish tapas meal? Enjoy Latin performances like flamenco while dining on tapas like ceviche, plaintains, and more.
Trattoria La Sorrentina
In the mood for Italian? This is the place to go. Enjoy mini calzones as an appetizer, and then move on to popular items like gnocchi, octopus salad, and fresh pizzas.
Kebab Istanbul
Mediterranean food abounds at this restaurant, which boasts lentil soup, hummus, and souvlaki-style meats and shawarma. The backyard patio area is ideal in spring and summer!
La Fusta Restaurant
Returning to Latin food, La Fusta is an Argentine steakhouse with a plethora of grilled meats on offer – from skirt steak to filet mignon. Enjoy a mojito while you're here!
The Coach House
For traditional American fare, this decades-old diner makes anything from pancakes to burgers and wraps – and don't forget the New Jersey-style cheese and gravy fries!
Jersey Meatball Company
As the name denotes, you'll find some of the best, homemade meatballs in the area at Jersey Meatball Company. They're usually served with melted cheese and tomato sauce on a roll, or with pasta and vegetables. Of course, there are other classics, like truffle mac and cheese and the famous rice balls.
Other Restaurant Options
The array of restaurant options in North Bergen make it difficult to create an official "best" list, so here are a few others worth checking out:
Porto by Antonio – Wood Burning Pizza & Pasta
Brazeiro Churracaria
Waterside Restaurant
Noches de Colombia
La Kausa Restaurant
If you still haven't found an option that appeals to your unique taste, don't give up! Check out our guide to the best restaurants in Passaic, NJ.
Visit Richard Catena Auto Today!
At Richard Catena Auto, we pride ourselves on being more than a luxury car dealer. From local date night ideas to restaurant suggestions, we have you covered. As you cruise to or from dinner in the car that matches your personality, consider making a stop at Richard Catena Auto! We can help you find a new vehicle, take care of your automotive service, or explain technology in your luxury model! Need some scenic ambiance for your meal? Check out the best waterside restaurants in North Bergen, NJ or the best Chinese food in Paterson!